When you're looking to add a deck to your home, you want to do it right. It's a big project, and it's not exactly something that you can easily switch if you don't like what you see.
Since it's so important for you to use the right type of wood the first time, we created this comprehensive list to highlight eight of the best options out there. With any of these woods, you can be lounging out on your deck enjoying the day in no time!

The 8 Best Woods for Deck and Decking
1.

Cedar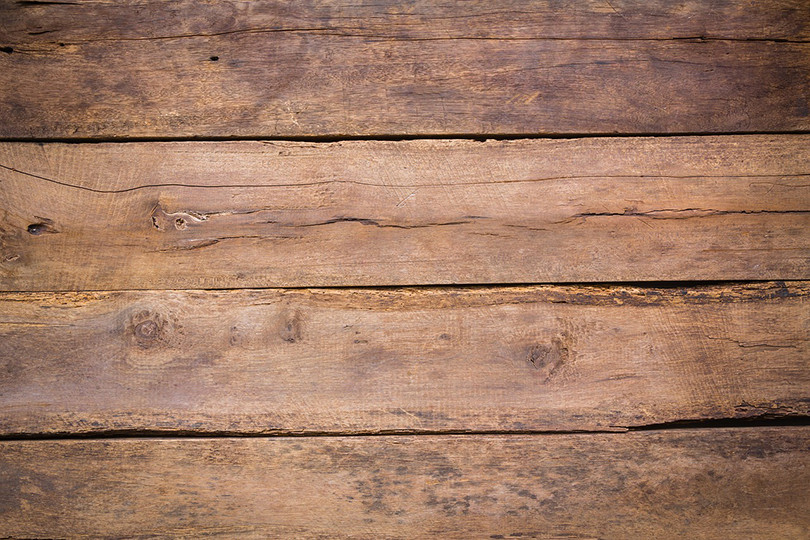 There's a reason that cedar is at the top of the list, as it's a great choice that expertly combines affordability with longevity and appearance. It's widely available, so you shouldn't have any problems tracking it down, and if you're looking to install the deck yourself, it's easy to work with.
While plenty of people love the appearance of cedar decks, what cements its place at the top of this list is its longevity and how easy it is to care for. It's insect- and decay-resistant and rarely warps or cracks.
It doesn't have a ton of care requirements either; all you need to do is pressure-wash it about once a year, and you should be good to go! However, while there's plenty to love about cedar, it's not perfect.
The primary drawback to cedar is that it's a softwood. While that helps keep it from splintering or cracking with temperature changes, it is prone to damage. This can lead to splintering if you're pulling objects along the deck or otherwise putting additional stressors on the deck.
Still, it's number one on this list for a reason, and even without much care, it should last between 15 and 20 years!
Pros
Resistant to decay
Easy to care for
Insect-resistant
Doesn't warp or crack easily
Lasts a long time
Affordably priced
---
2.

Redwood

Redwood is a phenomenal choice to consider for your deck. It's similar in almost every way to cedar, so the only determining factor that you need to make between the two is which one you like more!

Both woods are extremely easy to care for and resistant to decay. Just like with cedar, all you typically need to do to care for a redwood deck is to pressure-wash it about once a year. It shouldn't be difficult to find redwood, and it's a relatively easy wood to work with.

Redwood is also insect- and decay-resistant, so it's not hard to see why it's one of the top choices out there. Still, just like cedar, redwood is a softwood that can splinter easily, depending on what you're doing on it.

It doesn't splinter naturally from weather changes, but it can blacken over time if you don't keep up with the pressure washing. But if you prefer the overall look of redwood over cedar, it's such a small difference that it shouldn't impact your decision.

Pros
Resistant to decay
Easy to care for
Affordably priced
Insect-resistant
Doesn't warp easily
Cons
Can blacken over time
Splinters easily
---
3.

Pine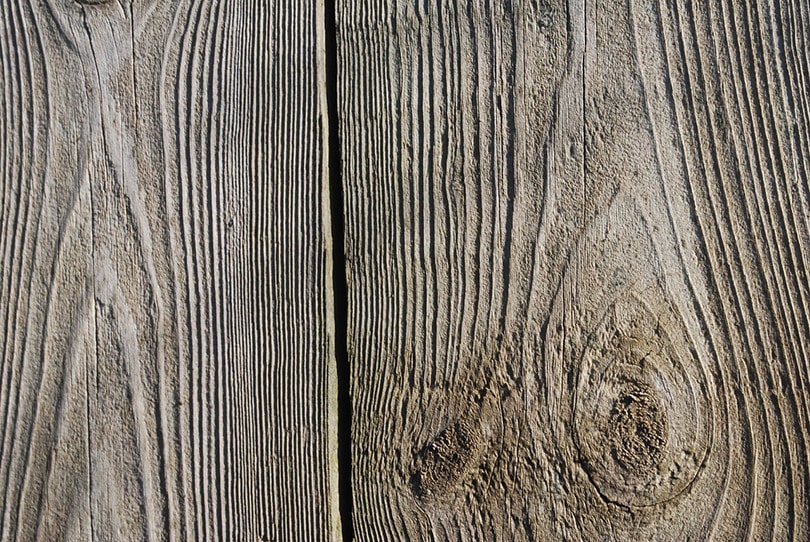 If you're looking for one of the most affordable decking options out there, look no further than pine — or to be specific, treated pine. Regular pine is extremely susceptible to rot and warping out in the elements, but treated pine is much more durable.
While it's not the longest-lasting choice out there, pine is so affordable and readily available that it's easily the most common type of wood used in decks. Contractors also love working with it, and it'll typically lower labor rates.
Treated pine is a great hardwood choice for decks because it's easy to care for, and you can easily paint it or stain it to get whatever appearance you're looking for.
However, it's more susceptible to warping, discoloring, and cracking over time, and therefore, the maintenance upkeep is a bit more intensive. This is especially true when you consider that it's not insect resistant like many other choices out there.
You'll need to put in the work to preserve it year after year, which means more labor for you. But as the lowest-priced option out there, it's still a great choice.
Pros
Affordable
Readily available
Easy to work with
Weather-resistant
Cons
Doesn't last as long as redwood or cedar
Not insect resistant
Susceptive to warping, discoloring, and cracking
---
4.

Ipe

If you're not worried about how much your new deck is going to cost, consider an exotic wood like ipe. It's an environmentally friendly wood that can withstand just about anything. Not only is it warp, insect, crack, and mold resistant, but it's also fire resistant!

While you're going to spend far more on this deck up front, the fact that it lasts about twice as long as a cedar, redwood, or pine deck helps offset the cost. But what really sets ipe apart from other woods has nothing to do with its longevity — it's all about the appearance.

Ipe is high-quality wood. Also, each piece is just like the last, and that gives the entire deck a more uniform appearance that you simply can't match with other woods. However, it's expensive and requires a bit more maintenance for upkeep.

You'll need to make an active effort to clean off debris to keep it in its perfect condition. But if you're looking for a deck that stands out from the rest, consider ipe.

Pros
Environmentally friendly
Resistant to insect damage
Fire resistant
Warp and cracking resistant
Uniform appearance
Long-lasting
Cons
Expensive
Requires more maintenance
---
5.

Red Tauari

Red tauari is an exotic wood variety that you can use to set your deck apart from everything else around. It's a long-lasting deck, though don't expect it to last quite as long as Ipe. The tradeoff is that a red tauari deck is much easier to maintain.

It's insect, mold, warping, cracking, and chip resistant, so there's not much that you need to do to care for it year after year. It has an exceptional appearance that will help your deck stand out, which is the primary selling point for red tauari.

However, while it will last a bit longer than pine, cedar, or redwood, it doesn't last long enough to financially justify the massive uptick in price. Still, if you love the look and have the money, it's a beautiful deck that you don't need to do much to care for!

Pros
Insect resistant
Mold resistant
Doesn't chip easily
Long-lasting deck
---
6.

Mahogany

Mahogany might not be as expensive as ipe or red tauari, but that doesn't mean it's a low-priced option. Compared to the more exotic woods, though, it's more affordable and easier to get your hands on.

However, the tradeoff for many installers is that mahogany is a challenging wood to install. You might have to find a special contractor to put it in for you, or you might have to pay more in labor costs. Either one will drive up the cost.

But once you've paid for it, mahogany makes a beautiful deck option that you don't need to do much to care for. It's also a long-lasting option and is rot and decay resistant.

If you can afford it, go for it!

Pros
Rot and decay resistant
Provides a natural appearance
Doesn't require much maintenance
Readily available
Long-lasting
Cons
Expensive
Challenging installation
---
7.

Tigerwood

If you're looking for the most unique deck out there, go with tigerwood. It has a striped appearance in each slat of wood that looks wonderful, and it's a phenomenal way to take the appearance of your deck to the next level.

Even better, tigerwood is one of the easiest decks to maintain. There's almost nothing that you need to do to it year after year, and compared to many other exotic woods, it's a more affordable option. But keep in mind that an affordable exotic wood is still more expensive than conventional options like pine and cedar.

Typically, it's not the price that keeps people away from tigerwood, but rather its availability. Tigerwood isn't as easy to find as cedar, redwood, or various other hardwoods, and since it's also more challenging to install, not every contractor will work with it.

Still, once you've seen a tigerwood deck, you'll fall in love with it, so do the extra homework to find an installer who will put it in for you!

Pros
Rot and decay resistant
Requires almost no maintenance
Unique coloring
Decent price for an exotic wood
Cons
Can be hard to find
Challenging to install
---
8.

Composite Wood

Composite wood is a rising trend in the decking world, and as technologies improve, it's likely only to become even more popular. Composite wood might have wood in its name, but it's the only option on this list that technically isn't a "wood deck."

While composite wood does have components, it's also made with many other products, like resins and enamels. This makes composite wood more expensive than typical wood decks, and you don't get that "natural" wood look.

Still, composite wood is much easier to maintain, and it typically lasts about 5 to 10 years longer than a traditional wood deck. Composite wood is completely resistant to various weather conditions, and you don't have to worry about splintering or rotting.

Another perk of composite wood is that it comes in tons of different colors, so it opens up your deck to a whole new host of appearances. Before settling for a traditional wood deck, check out the composite options available.

Pros
Easy to maintain
Comes in tons of different colors
Weather resistant
Won't splinter or rot
Cons
Expensive
Not a natural wood deck

Conclusion
Who doesn't love a beautiful deck where you can spend your day off? With any of these wood options, you can rest easy. Whilst cedar is top of this list, it doesn't mean that any of the other woods wouldn't make a great choice.
So, what are you waiting for? Go ahead and get started on your new deck as soon as possible so you can head out and relax!
---
Featured Image Credit: RichardMc, Pixabay
The post What Is the Best Wood for Decks? (8 Ideas With Pictures) appeared first on House Grail.